Advertising Agency Success Stories.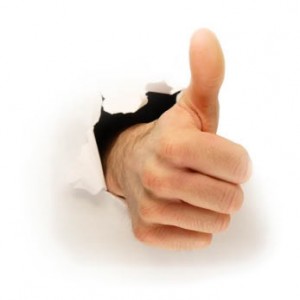 At Springboard Ad/Design we have over 40 years of combined advertising agency experience. So it's safe to say, this is not our first rodeo. We buck tradition, not expectations. Over the years we've garnered our share of awards too. But nothing puts a bigger smile on our faces when we see the smile on a client's face resulting from the work we've done. To us, there is no greater reward. Don't just take our word for it. Here are some of our advertising agency success stories.
"Springboard rose to the task of putting Greenwood on the map with branding, successful marketing campaigns, as well as increasing our presence in the world of golf and golf packaging. Their media strategies are successful because they continue to keep up with the ever changing trends which have definitely brought clear and positive results with our campaigns. Any visitors' bureau would benefit greatly from their expertise."
Kelly McWhorter – Executive Director, Greenwood Regional Tourism and Visitors Bureau
---
 "Springboard produced all of my sales and marketing materials, doing a great job of taking our business concept and turning it into an effective campaign. After losing touch over the years and utilizing some larger agencies, I actually sought them out on the web in an effort to continue to utilize their service and skill set. You will be extremely happy if you contract Springboard for marketing and advertising services."
Kevin Quirk – President of Operations at LXR Luxury Marinas
---
"The result of Springboard's work was so impressive that it quickly led to a second project. After running our campaign for one year, Group Sales has seen the number of inquiries jump 38%. Our ads ranked in the top 10% of all the ads in M&C Magazine according to Signet Ad Study."
Danna Lilly – Director of Group Sales at Myrtle Beach Area CVB
---
"Springboard was quick and professional in getting back to me with a quote and worked tirelessly to incorporate audio, music and photographs to show the magic of Africa. The work has produced great feedback from potential clients and has resulted in an increased number of bookings. I highly recommend them for their logo design, website design and video making capabilities. You will be so pleased."
Sandy Salle – President at Hills of Africa Travel
---
"Our new website and Facebook pages look and work great. My managers can easily update their webpages pages and keep our customers coming back for more."
Mark Roleder – Waxy O'Connor's Irish Pubs and Restaurants
---
"Brett's team is very personable, they listened and understood our needs. Springboard created the perfect brand for our County. The project was completed on time and within budget. We look forward to working with them on future projects."
Terry N. Vickers – President/CEO at Fairfield County Chamber of Commerce
To see more advertising agency testimonials, visit LinkedIn.