How To Rank Higher On Google – Part 2
In last week's How to Rank Higher on Google – Part 1 we covered items such as the importance of measuring your site's performance using Google Analytics and providing relevant content. Here in Part 2 will cover the benefits of using the Yoast SEO plugin, building backlinks and more.
Use the Yoast SEO Plugin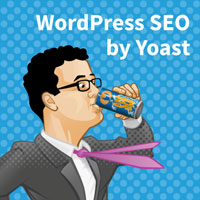 If you're running a WordPress based website then you need the Yoast SEO plugin. No, Yoast SEO will not do the work for you (though it does include a nice keyword suggestion feature). What it will do is make the work of getting all of your pages fully optimized for search engines easier and more efficient. It's color-coded optimization feature makes it easy to see how well each page element is optimized, and it explains what you need to do to improve each one. The basic version of the Yoast SEO Plugin is free. It's very powerful and even includes a handy sitemap creation tool.
Backlinks – There Should Be More
No website stands alone. By that we mean the more websites that link back to your site the more weight Google adds to your site's rank. However, make sure that sites linking to yours are also reputable, high-quality sites. Google has repeatedly cracked down hard on link farms and blackhat SEO practices that try to game the system by linking to hundreds and even thousands of junk websites, solely for the purpose of having a lot of backlinks. The quantity of links to your website is important, but the quality of those links is even more important.
Collecting a lot of high-quality backlinks is often the hardest part of SEO work, yet it yields the best returns in terms of how to rank higher on Google. The easiest way is often simply emailing the other website and asking for recipricol links—they link to your website and you link to theirs. Another method is guest posting on their blog and linking back to your site.
Social Media Sharing
Getting the word out about your business, building backlinks and driving traffic to your website requires a few social skills. Sharing your articles and images on Facebook, Twitter, Instagram and managing social media sites involves a bit of on-going effort, but it's still one of the best ways to build authority among both the search engines and potential customers.
Going Mobile is Good For Business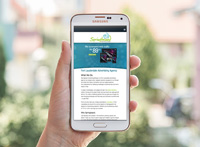 According to the Pew Research Center, over 68% of Americans own smartphones and 45% have tablets. In April 2015, Google added mobile-friendliness as a major factor in ranking websites. The statistics on mobile devices coupled with Google's own emphasis for them means that if your website hasn't already been optimized for mobile then you're missing out on both a HUGE portion of the market as well as higher placement in the search engines.
While we've touched on a number of basic actions you can take to build your website's reputation on the search engines, there's even more you can do to improve your search visibility: Focusing on local search queries, making your website secure, emphasizing long-form, evergreen content, and more. The point is search engine optimization is not a one-time, straight-forward process. Like most business endeavors, getting to the top and staying there requires constant upkeep with the ever-changing ocean of search engine updates and business competition.
Whether you need help with ranking higher in the search engines, setting up an ad campaign, or converting your site to a mobile-optimized WordPress platform, contact Springboard Ad/Design today and let us show you how we can turn your site into a powerful, high-converting business tool.