Media buying and planning.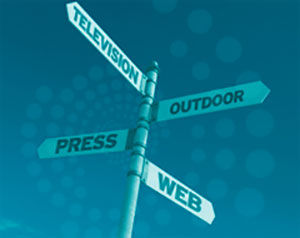 At Springboard Ad/Design, our media buying and planning goals are to effectively reach the right audience, prompt action and generate results. In today's ever-changing economic landscape, it's imperative to have a marketing plan and a marketing partner that is constantly adapting to the unpredictability of business. Your marketing dollars have to work harder than ever. And to earn your business, so do we.
Get more bang for your buck.
Combining penny-pinching media buying and planning with our integrated marketing approach enables us to be flexible and responsive in this fast-changing digital marketplace. By finding the most efficient ways to reach your goals and business objectives, we save you time and money, which allows you to do more with you marketing dollars.
We save you time by doing the media planning and buying for you. We save you money by working with our established media relationships. We buy from these preferred media buyers and planners all the time, so they give us the best deals.
Let's measure twice and cut once.
Springboard provides you full and timely disclosure of media schedules, rates and flights—a rarity among our agency competitors. We've taken the time to build a strong foundation for our media buying and planning process through constant communication with our media partners, which leads to straightforward recommendations and better results. In essence, we like to do things right the first time.
We bring over 40 years of combined advertising experience to the table. And in those 40 years, we've learned a lot from dealing with our media partners and have forged some great relationships along the way. Our clients are the ones that ultimately benefit these relationships, often in the form of added bonus or better rates. This depth of experience also allows us anticipate the ever evolving world of media buying and make plans accordingly.