Using Our Powers For Good!
After a long day of fighting the good fight for creative business solutions and chasing down the almighty dollar, there's nothing we enjoy more than lending a helping hand (and creative talent) to a worthy cause. Springboard is also a pro bono advertising agency in Fort Lauderdale offering free advertising and marketing services for non-profit and charitable organizations.
Whether you want to raise awareness for a new cause or help change the course of an existing one, Springboard Fort Lauderdale's probono advertising agency services are your starting point for action. Our goal is simply to give back because it's not all about getting paid. It's about doing good work—that's good for our communities.
If you're involved with or know of a cause in Fort Lauderdale or around the world that could benefit from Springboard's probono advertising services, please contact us today and let's do some good.
Here are some of the organizations that we have helped in the past: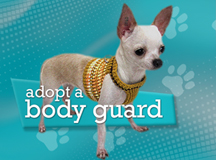 ABANDONED PET RESCUE
APR is devoted to the welfare of all animals. It's primary goal is to assemble a no-kill community. This is quite a daunting task, nonetheless, APR is making a valuable contribution to the animal community and will continue to do so as long as support is provided from generous donors. Springboard created a video that is shown in their lobby and at adoption events.
Click here to view the video.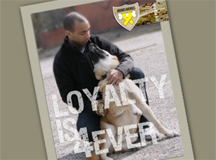 HOUNDS4HEROES
Hounds4Heroes is a non-profit organization that matches Veterans, many who suffer from post traumatic stress disorder with rescue animals that would normally be euthanized. They provide this service, with training and medical care free of charge. Springboard created a comprehensive brand that consisted of: media kit, fund raiser hand out, website facelift.
Click here to view the brand design.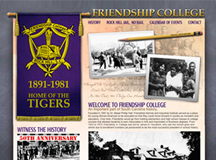 JAILNO BAIL, 50TH ANNIVERSARY
To mark the 50th anniversary of Rock Hill Jail, No Bail, where African-American students from Friendship College, helped change the course of the Civil Rights Movement. We created a new website to commemorate this anniversary. The website highlights the history of Rock Hill's Friendship College (1891-1981), Jail, No Bail and the students who where known as The Friendship nine.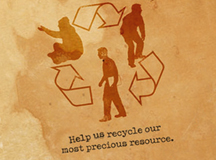 THE HARVEST CENTER
The Harvest Center is a place where people's lives are transformed. Along with spiritual guidance, they provide food, clothing and housing to those in need. Each year they provide a bridge to thousands of families and individuals to get back on the right path. We created a print and TV ad aimed at helping this great organization raise money.
Click here to view the TV spot.