The Benefits of Using WordPress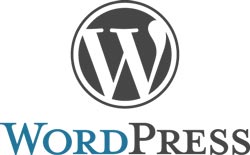 If you're a small business owner or startup then you understand the importance of having a great looking website that's also easy to use and maintain. You want to focus on building your business, not your website. That's where Springboard Ad/Design and WordPress comes in. We've designed and developed WordPress sites for small- and medium-sized businesses in a variety of industries, from small business brochure sites to ecommerce shops and more.
While there are probably hundreds of platforms to build a website on, we've found that WordPress is by far the most versatile CMS (Content Management System) available. It's been around for over a decade and continues to grow in popularity among developers and business owners alike, now powering more than 23% of the top 10 million websites online today. We've listed a few reasons why it's dominating the field of web development and is such an asset to small business owners:
It's Free and Open Source
While no web development framework exists without some editing or styling, the core files of WordPress have always been free. The fact that it's open source means it's continuously being updated and improved by a whole community of WordPress developers dedicated to keeping it relevant in an ever-changing online world. Plus, there's an ever expanding legion of theme and plugin developers that continue to add functionality to WordPress.
It's Easy to Learn and Maintain
Compared to most website platforms, WordPress is relatively easy to learn and update. Once installed and set up it doesn't require any coding skills to edit the content, maintain the backend or even change the look of the website. Yes, there are always a few aspects of web development that require a technician to fix or change, but the overwhelming majority of interactions with WordPress require little to no technical skills at all, so you can focus on your business and not your website.
It's Search Engine Optimized
WordPress is coded from the start with basic on-site search engine optimization features. It makes editing elements like headings and image alt tags easy for novice users to edit right from the admin section. And, you can install the Yoast SEO plugin if you want even more control in optimizing your pages. Put simply, WordPress makes it easy to get found in the search engines.
Your Website Can Grow with Your Business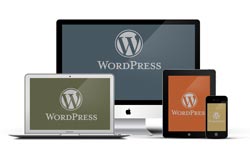 Imagine if every time your business grew you had to completely revamp your website. Sounds complicated and expensive, right? That's one of the major downfalls with one-of-a-kind custom-coded development. But what if you could have all the benefits of a custom-coded web design AND the versatility of an open source framework? This is where the benefits of using WordPress really shine.
WordPress has ability to easily and quickly scale along with your business. You want to add more pages without needing a coder? Easy to do. You want to add ecommerce to your business site? We can quickly edit the theme to accommodate the new online shop. You need custom forms to collect information from potential customers? There's a plugin for that.
We're not saying that some improvements or site changes won't require a little technical know-how to implement, but what they won't require is completely re-designing and re-building your website like most proprietary platforms would.
We've barely touched on some of the benefits of using WordPress: There's also the integrated blogging feature; the ability to easily add plugins for more functionality; the ability to have custom blog categories and tags; social media, email capture and other third-party integration; multiple navigation menus and more. The point is that the versatility and scalability of WordPress make it a tool every small business owner should consider when looking for a website platform.
Contact Springboard Ad/Design today at 954-655-8368 and we'll be happy to discuss whether WordPress would be the best solution for your business website needs.